Profiles And Contributions To This Article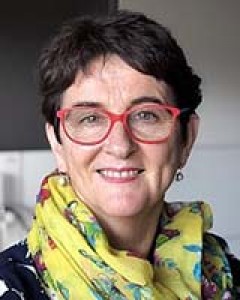 qualifications: MA (Hlth Man)
contribution: original concept
position: Director, community services

Australia
Commenced as founding Director of the National Centre for Farmer Health in November 2008 - a partnership between Western District Health Service and Deakin University. She leads the implementation of key strategies to improve the health, wellbeing and safety of farm men and women blending both her theoretical and practical understanding of health, agriculture, organisational management and rural communities. Her interests are in service delivery, workforce development, preventable disease, alcohol consumption, climate adaptation and hearing loss in farmers. Course director for the Graduate Certificate in Agricultural Health and Medicine (GCAHM), Principal Investigator of the award winning Sustainable Farm Families™ (SFF) project and Chief Investigator on Australian Research Council, National Health and Medical Research Council and previously Rural Industries Research Development Corporation and beyondblue grants. Recognised for her contribution to rural health, awarded a Victorian Travelling Fellowship to the USA and the EU looking at farmer health and decision-making and an overseas study program in 2013. Susan has presented and published nationally and internationally on farmer health. Graduate and life fellow of the Australian Rural Leadership Program. Research interests: health promotion, agromedicine, social learning, statistics, farming.

qualifications: MNsg
contribution: original concept
position: Mens health educator

Australia
Currently researching the health and wellbeing of farming families through the Sustainable Farm Families research programs. Interests in men's health, prostate cancer and farmer health.

qualifications: PhD
contribution: supervised data collection
position: Director

Australia
I have been undertaking research into farming family health, well being and safety in association with health promotion professionals from the Western District Health Service, Hamilton Victoria. The Sustainable Farm Families project has had positive health and well being outcomes for farmers participating in this program (see www.sustainablefarmfamilies.org.au).