The Journal
Rural and Remote Health is a not-for-profit, online-only, peer-reviewed academic publication. It aims to further rural and remote health education, research and practice. The primary purpose of the Journal is to publish and so provide an international knowledge-base of peer-reviewed material from rural health practitioners (medical, nursing and allied health professionals and health workers), educators, researchers and policy makers.
The core business of the Journal is to:
Support rural health by disseminating rural health information in published peer-reviewed articles and other information.
Advantage our system to become self-supporting/independent.
Raise the profile of rural and remote health academics.
The Journal is committed to the accessibility of scholarly information, operates ethically (with regard to humans and animals, authorship and conflicts of interest) and upholds the integrity of scientific enquiry and publication. The authors, reviewers, honorary editorial positions and staff form the human content of the Journal and are treated fairly and with respect. All editorial, review and governance positions are honorary.
All material except some invited articles (editorials and commentaries), regularly published non-research material or news items and standing matter is reviewed by authors' academic peers.
The journal does not accept paid third-party advertising.
Bibliographic information
Rural and Remote Health is indexed by MEDLINE, ISI, CINHAL, APAIS (incl. ATSIROM and AUSThealth), AMI (Australasian Medical Index), PsycINFO, and registered with PANDORA and the DEST Register of Referred Journals. The Journal is also recognised by the Australian Government's ERA.
ISSN: 1445-6354
Number of issues per year: 4
Impact factor: 1.096 (July 2018)
Australasian Editorial Board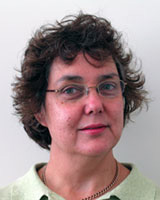 Regional Editor
Amanda Barnard is Associate Dean, Rural Clinical School, Australian National University Medical School in Canberra, Australia. She works as a GP in Braidwood, a small rural town in south-east New South Wales. While her interests include rural medical education, interprofessional learning and health service delivery, she has a particular interest in the primary care management of respiratory illness.
Australasian Editorial Panel