Profiles And Contributions To This Article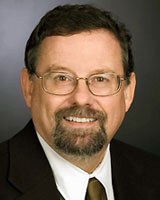 qualifications: MSc, MAACB,
position: Manager Medical Scientist and Program Manager

Australia
Professor Mark Shephard OAM, BSc (Hons), MSc, MAIMS, MAACB, FFSc (RCPA), PhD is Director of the Flinders University International Centre for Point-of-Care Testing. He is Program Manager of the international ACE (Analytical and Clinical Excellence) Point-of-Care Testing Program for diabetes management which is now operating in 7 countries, and is the Course Co-ordinator for the Centre's Graduate Certificate in Global Point-of-Care Testing, which is the first postgraduate academic qualification in the field of point-of-care testing. Within Australia, Mark is Program Manager of the largest national point-of-care testing field network, called QAAMS (Quality Assurance for Aboriginal and Torres Strait Islander Medical Services), which delivers point-of-care testing for diabetes management in over 175 Aboriginal medical services. He is also Chair of the Management Committee of the Northern Territory Point-of-Care Testing Program, in which point-of-care testing for acute and chronic diseases is conducted in 35 remote health centres in the Territory. Mark is a Chief Investigator on a National Health and Medical Research Council (NHMRC)-funded randomised trial of point-of-care testing for chlamydia and gonorrhoea in remote Australian Aboriginal communities called TTANGO (Test, Treat and Go). Mark was one of seven Chief Investigators of the Centre of Clinical Research Excellence (CCRE) for Aboriginal and Torres Strait Islander Health (2003-2008). His unit was also one of the three lead organisations charged with the delivery of the Australian Government's Point-of-Care Testing in General Practice Trial, which involved 53 general practices and just under 5000 patients with chronic disease (2005-2007). Mark has the unique dual honour of being the recipient of (i) the Medal of the Order of Australia (OAM) in the 2006 Queen's Birthday Australian honours list and (ii) an Australian of the Year Award in 2004. These awards primarily acknowledged Mark's work in Point-of-Care Testing. In 2009, Mark was the recipient of a Distinguished Alumni Award from Flinders University, which recognised his significant contributions to the improvement of Aboriginal health in Australia and his services to the University. In 2011, Mark was elected as a Founding Fellow of the Royal College of Pathologists of Australasia's (RCPA) Faculty of Science. Mark has also served as Chair of the Australasian Association of Clinical Biochemists (AACB) Point of Care Testing Working Party (2004-5). Since 2010, he has been Co-Chair of the Australian Institute of Medical Scientists (AIMS) Working Committee on Point-of-Care Testing for Infectious Disease and Drugs of Abuse. In 2013 Mark was appointed Chair of the WONCA (World Organisation of Family Doctors) Special Interest Group on Global Point-of-Care Testing. qualifications: BSc, PhD
position: Senior Medical Scientist qualifications: FRACP
position: Director (Former) qualifications: MBBS
position: Director qualifications: FRACP
position: Nephrologist position: Aboriginal Health Worker position: Aboriginal Health Worker position: Chief Executive Officer