Profiles And Contributions To This Article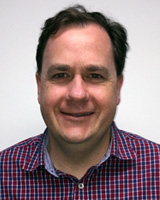 qualifications: BSc (Hons)
position: Research Assistant

Australia
I am a senior research fellow with Monash University School of Rural Health, based at the Churchill campus of the graduate entry medical program. My research interests are focused on rural workforce, healthcare access, evidence-based health policy and rural migration/amenity.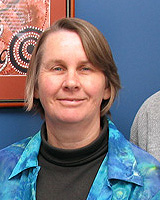 qualifications: BA (Hons)
position: Research Assistant
Projects are: Rural Health Research Register, LISARRH (Literature Information Service for Australian Rural and Remote Health), Health and Information Technology.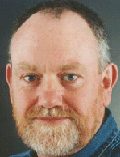 qualifications: MA (EdAdmin)
position: Director, Education & Training

Australia
Ian's clinical background is in nursing and midwifery in the 1970s and 1980s. He was a clinical teacher and nurse educator at the Royal Adelaide Hospital - School of Nursing during the early 1980s and completed a Diploma of Teaching and Bachelor of Education during that period. In 1993 Ian completed a Master of Educational Administration and has held several senior educational leadership roles in rural South Australia. He was appointed foundation Head of the Bachelor of Nursing degree in 1989 at South Australia's only rural regional nursing program in Whyalla. In 1997 he established a university department of rural health - the South Australian Centre for Rural & Remote Health (SACRRH) in Whyalla.This is now the Spencer Gulf Rural Health School (SGRHS)since its amalgamation with the Adelaide University Rural Clinical School. The SGRHS is responsible for undergraduate educational clinical experience for allied health, medical, pharmacy and nursing students from University of Adelaide and University of South Australia. Ian is currently Director of Education & Training at SGRHS. His PhD examined the rural nurse-doctor professional working relationship in four South Australian case studies. He has wide research interests in multi-D education, use of evidence in practice, workforce evaluation, clinical teaching and placement in rural practice and delivery of rural education and training.