Profiles And Contributions To This Article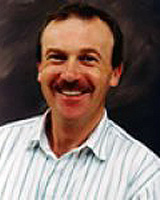 qualifications: MBBS
contribution: original concept, designed the project, devised survey tool, literature review, wrote the first draft, draft revision
position: Senior lecturer

New Zealand
Senior Lecturer Department of General Practice and Rural Health, Dunedin School of Medicine. Interests in rural undergraduate education, rural hospital services qualifications: BCom(Hons)
contribution: input data, contributed to drafts, wrote data analysis report, contributed to methods write up
position: Assistant reserach fellow

qualifications: PhD
contribution: devised survey tool, literature review, collected data, contributed to drafts, contributed to methods write up
position: Research fellow

New Zealand
I am a medical anthropologist contracted to research in the Dept of Nursing, Unitec Institute of Technology, Auckland. My research interests are palliative care, rural health and patient navigation particularly in non-malignant conditions.
qualifications: MBChB
contribution: contributed to drafts, result interpretation, contribution to first draft planning
position: Senior lecturer

New Zealand
Former rural GP, now teacher of undergraduate medical students in General Practice and in RuralHealth at Dunedin School of Medicine, Univeristy of Otago, New Zealand.