Profiles And Contributions To This Article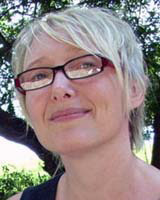 qualifications: BA(Hons)
contribution: designed the project, devised survey tool, literature review, statistical analysis, wrote the first draft
position: Research associate

Australia
Vibeke Hansen is a Research Associate with Sydney Medical School; University Centre for Rural Health and has 12 years experience in behavioural and health research. She has a particular interest in the interface between health related behaviours or health risk behaviours and psycho-social and health outcomes at both an individual and population level, with a particular focus on the assessment and modification of health behaviours within organisational and health contexts. Since 2005, Vibeke has worked extensively in the area of assessment of occupational burnout, and as a testament to her contribution to the field invited to co-author a training module on burnout for the Applied Sciences of Oncology Distance Learning Project - an international training program for oncologists, widely distributed in developed countries. Vibeke has 12 peer-reviewed journal publications, and co-authored 8 commissioned reports and 19 conference presentations.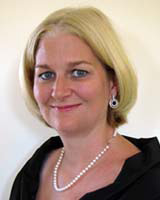 qualifications: PhD
contribution: original concept, designed the project, devised survey tool, literature review, collected data, supervised data collection, contributed to drafts
position: NHMRC Research Fellow

Australia
Sabrina has a PhD in Health Behaviour (University of Newcastle), a Master of Science Degree in Household & Consumer Sciences (The Netherlands) and a Diploma in Occupational Health and Safety (RMIT University). Sabrina Pit has over 20 years experience in public health research to improve the quality of life of older people. She has experience in complex data analysis, large datasets, longitudinal data analysis, randomized controlled trials, and mixed methods. During her Ph.D. work, she conducted an NHMRC-funded cluster-randomized controlled trial which improved the use of medicines and reduced falls among older people through changing GPs behavior. In 2008, she was awarded a 4-year postdoctoral NHMRC part-time research training fellowship to continue her research in ageing well and productively by exploring pathways to healthy workforce participation. She is now the Workforce Research Stream Leader at the University Center for Rural Health, University of Sydney, Lismore. Currently, she is investigating how to prolong general practitioners and nurses working life in a healthy and happy manner. Among her research areas are work ability, productivity, sustainable employability, absenteeism, medicines use, healthy ageing, quality of life, rural health, preventative health, and health promotion. She believes in improving intergenerational communication through training. Her world vision is to create a 1000 happy and healthy workplaces to prolong working lives and learn from the wisdom of our elders to make our world a better place and encouraging others to do the same.
qualifications: MBBS, FAFOEM
contribution: collected data, contributed to drafts
position: Senior research fellow

Australia
Consultant Occupational and Environmental Medical Specialist, strong background of working within industries, and in diverse countries including Australia, China, Abu Dhabi, Israel, UK and US. Has developed written guidelines and policies, set up and coordinated OHS teams. Provides expert medical opinions in global environment.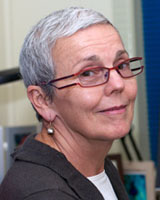 qualifications: PhD
contribution: original concept, contributed to drafts
position: Director
Lesley Barclay (AO PhD) is the foundation Professor of Health Services Development at Charles Darwin University and co directs a new Graduate School of Health Practice. As the Chief Investigator she guided medical and midwifery colleagues in one of the first National Health and Medical Research Council Centres of Clinical Excellence in Research focusing on improvements to maternity services. She is currently leading research into maternity services in China funded by ARC in partnership Chinese colleagues, and on Indigenous birth and systems to support this in Australia. Lesley has led over 30 research projects and been successful with 8 NHMRC and ARC grants in the last decade, supervising more than 30 major research theses to successful completion. Five of her graduates are now in professorial positions. In recent years she has published 3 books, 25 refereed journal articles and 15 major reports for government. Lesley has worked in International development for nearly 20 years, as a technical adviser to governments, AusAID, World Bank and WHO, in provision of primary health car, maternal infant/child health and capacity building in health worker education systems. This work has occurred in Asia, Melanesia and the Pacific Islands. Lesley has also served on a variety of national committees such as the NHMRC Council for two terms and was an inaugural ministerial appointee to the Australian Council for Safety and Quality. She was awarded an AO in 2004 in recognition of her contribution to professional and international developments and child health.