Profiles And Contributions To This Article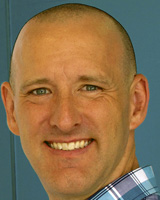 qualifications: MA
contribution: original concept
position: Senior lecturer, Head of paramedic courses

Australia
Joe is a Senior Lecturer in Paramedic Practice at Charles Sturt University in Port Macquarie, New South Wales. Joe has a professional background as an Intensive Care Flight Paramedic and an Executive Director of Emergency Medical Services in Alberta, Canada. Joe has research interests in paramedic professional practice, remote paramedicine, industrial paramedicine, and paramedic leadership. qualifications: MHS
contribution: contributed to drafts
position: Lecturer

Australia
Tania is a Lecturer in Paramedic Practice at Charles Sturt Univeristy in Port Macquarie, NSW. Her background is as an intensive care flight paramedic and emergency nurse. Tania's research interests include interprofessional practice using simulation, non-traditional paramedic practice, and understanding the paramedic identity. qualifications: PhD
contribution: supervised data collection
position: Lecturer

Australia
Dr Ann Lazarsfeld-Jensen lectures in a professional doctorate in public safety, as well as undergraduate law and sociology at CSU. Her inter disciplinary research includes serviced provision and ageing in remote and rural communities