Profiles And Contributions To This Article

qualifications: PhD
contribution: literature review, devised survey tool, supplied data, collected data, supervised data collection, statistical analysis, wrote the first draft
position: Assistant professor

United States
My primary research is evaluating community-based health initiatives including initiatives related to diabetes prevention, early childhood screening and intervention and obesity prevention.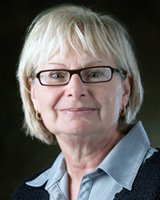 qualifications: DSN
contribution: original concept, designed the project, contributed to drafts, literature review
position: Endowed Chair for Teaching Excellence

United States
My scholarship interests primarily pertain to family health, Appalachian culture and health disparities, and type 2 diabetes. I am a professor of nursing at Ohio University School of Nursing in Athens, Ohio, USA.