Profiles And Contributions To This Article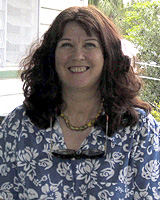 qualifications: MPH&TropMed
contribution: original concept, designed the project, statistical analysis, devised survey tool, wrote the first draft, collected data, statistical analysis, input data
position: Radiology and Ultrasound Program Manager

Australia
My current position is Director, Secretariat Maternity Services Steering Committee, Qld Health. I previosuly worked at the Australian College of Rural and Remote Medicine as the Program Manager for the Radiology and Obstetric Ultrasound Program for rural and remote Australian doctors, and Program Manager for the Procedural Medicine Program. My research area of interest is "Continuing Professional Development, Medical Education and Quality Assurance of Rural and Remote Medical Practitioners". I recently completed my Doctor of Public Health through James Cook University.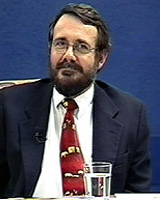 qualifications: MBBS
contribution: contributed to drafts
position: Rural General Practitioner and President ACRRM

Australia
Dr Chater has been a rural practitioner in rural Australia for 20 years. He was the founding convenor of the Rural Doctors Associations of Queensland and Australia as well as the National Rural Health Alliance. He is presently the President of the Australian College of Rural and Remote Medicine, on the executive of the WONCA Working Party on Rural Practice and on the board of the National Institute of Clinical Studies. He has a keen interest in Rural Health Policy as it effects rural communities as well as the clinical aspects of rural practice.

qualifications: MBBS
contribution: on steering committee
position: Rural Medical Practitioner

qualifications: MBBS
contribution: contributed to drafts
position: Rural Medical Practitioner

qualifications: MBBS
contribution: on steering committee
position: Rural Medical Practitioner

qualifications: MBBS RANZCR
contribution: on steering committee
position: Provincial Radiologist

qualifications: MBBS RANZCR
contribution: on steering committee
position: Provincial Radiologist

qualifications: MBBS RANZCR
position: Radiologist