Profiles And Contributions To This Article qualifications: MBBS
contribution: devised survey tool, collected data, input data, contributed to drafts
position: PhD candidate
Final year medical student at Umea University.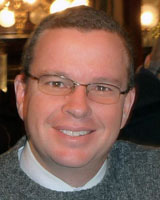 qualifications: PhD
contribution: literature review, statistical analysis, wrote the first draft
position: Professor

Australia
Dean Carson is a Professor with the Northern Institute at Charles Darwin University. His interest is in how the mobility of various human populations impacts on the economic and social well being of rural and remote regions. His rural health research focuses on the recruitment and retention of health professionals particularly in remote areas. qualifications: PhD
contribution: designed the project, devised survey tool, contributed to drafts
position: Project coordinator qualifications: PhD
contribution: devised survey tool, statistical analysis, contributed to drafts
position: Professor