Profiles And Contributions To This Article qualifications: MD
position: Director, Rural Medical Education (RMED) Program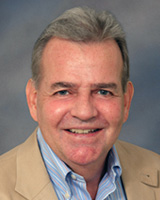 qualifications: PHD
position: Associate Dean for Rural Health Professions

United States
Associate Dean for Rural Health Professions and a medical sociologist with research interests in primary care services, rural health, mental health (particularly depression), patient-provider-older adult triads, and interprofessional education. qualifications: MPH
position: Research Associate
qualifications: MD
position: Dean

United States
I am the Regional Dean for the UIC College of Medicine at Rockford and a family physician by training. Our campus has a robust rural medicine progran (RMED) and a center for rural health professions. I am interested in rural health and rural health disparities.