Profiles And Contributions To This Article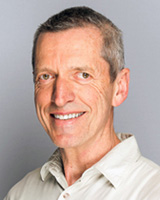 qualifications: PhysioD
contribution: original concept, designed the project
position: Senior lecturer

Australia
Professor, Clinical Education, College of Medicine & Public Health, Flinders University, Adelaide. qualifications: MSc
contribution: assisted with writing and editing, assited the analysis, conceptualising
position: Research fellow

Australia
Lecturer in Rural Pharmacy at GGT University Dept of Rural Health in Warrnambool, Victoria. Interests include health workforce recruitment and retention, public health in pharmacy, mental health, distance learning and education, health service model development. qualifications: PhD
contribution: assisted design, assisted conceptualizing, writing and editing, assisted design of survey questions
position: Associate professor

Australia
paediatric occupational therapist working in a rural community. interest in early childhood intervention