Profiles And Contributions To This Article qualifications: PhD
position: Chief Researcher
Qualitative research in the field of medico-social and population health. Present address: Director, BG Greenwood & Associates, Research Consultants, Second Valley, SA 5204, Australia.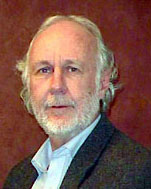 qualifications: PhD
position: Associate Professor

Australia
Brian Cheers is Associate Professor and Director, Centre for Community and Regional Development at the Whyalla Campus of the University of South Australia. I am a social worker, community developer and rural and community sociologist. Research interests include community and regional development in rural areas; rural social care, social work, human services and social policy; ways of knowing, especially Indigenous; and providing access to BSW programs to people in rural, emote and Indigenous communities. I am particularly interested in concepts relating to 'community strength'(such as social capital, community capacity, community resilience) and how knowledge of locality-based communities can inform practice. Current projects include regional development in the Upper Spencer Gulf Region, rural social care practice, community strength and well-being, family violence in Australian Indigenous communities, ways of knowing social care, and Indigenisation of social work education and practice. I am of the Franklin Harbour Community Development Group and Deputy Chair of the Eyre Pensinsula Community Alliance.