Profiles And Contributions To This Article

qualifications: DrPH
contribution: wrote the first draft
position: Research associate professor/ Assistant director

United States
Martin MacDowell, DrPH, MBA is Assistant Director for Education in NCRHP and a Research Professor the Dept. of Family and Community Medicine at UIC College of Medicine - Rockford. He participates in the curriculum development, evaluation, and teaching of students in the rural physician and pharmacy (RMED and R-Pharm) programs. He also participates in the development of interdisciplinary courses, presentations, and curriculum related to all rural health professions. He is a faculty member in the public health program.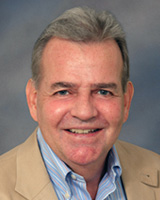 qualifications: PhD
contribution: wrote the first draft
position: Research associate professor/ Associate dean

United States
Associate Dean for Rural Health Professions and a medical sociologist with research interests in primary care services, rural health, mental health (particularly depression), patient-provider-older adult triads, and interprofessional education.

qualifications: PsyD
contribution: original concept
position: AHEC Director

United States
Workforce analysis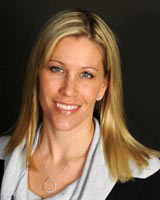 qualifications: MPH
contribution: literature review
position: Research associate

United States

qualifications: MD
contribution: contributed to drafts
position: Associate professor/ RMED director

United States
Dr. Hunsaker is a Family Physician working primarly in rural workforce education, leading the Rural Medical Education Program (RMED), at National Center for Rural Health Professions, University of Illinois College of Medicine at Rockford. He speaks internationally on the topic of developing sustainable primary care training programs for rural areas. Principal international projects currently include concept and curriculum support of the development of a rural medical school in southern Thailand, now in its fourth year. He provides consultation to several domestic rural medicine programs as well.