Profiles And Contributions To This Article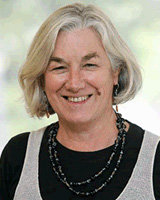 qualifications: PhD
contribution: original concept, designed the project, devised survey tool, supervised data collection, approved final version, literature review, statistical analysis
position: Professor and associate dean

Australia
Professor Nicky Hudson is Professor of Health Professional Education at the University of Adelaide. She is a general medical practitioner who has worked in urban, indigenous and remote health in South Australia. She started her academic career at the University of Adelaide, playing a major role in medical curriculum development and reform, as well as completing a PhD on the challenge of linking theory to practice in medical education. As a foundation staff member (Academic Leader in Human Function) at Peninsula Medical School in the South West of England, she gained further valuable experience to subsequently contribute to the development of an innovative medical curriculum at the Graduate School of Medicine (GSM) at the University of Wollongong. At the GSM, as Chair of the Assessment she led in the implementation of a competency-based assessment programme, and as leader of the Clinical Competency theme she developed two clinical skills centres and the associated skills programme. As Associate Dean Community-based Health Education (CBHE) at the GSM, she led in the development and implementation of longitudinal integrated clinical clerkships in regional, rural or remote New South Wales for all senior students. Following this she was Director of Rural Health at the University of Newcastle in NSW, maintaining her passion for rural health. Her research interests include assessment, the impact of longitudinal integrated community based education on all key stakeholders, including patients, interprofessional education and rural workforce and health education. She is an active member of the global health and medical education community, presenting regularly at international medical education conferences and publishing in the international literature.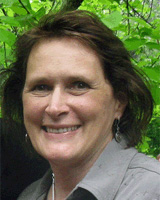 qualifications: PhD
contribution: original concept, designed the project, supervised data collection, statistical analysis, contributed to drafts, approved final version, devised survey tool
position: Senior lecturer

Australia
Associate Professor in public health at UOW. Research interests include public health, medical education, consumer issues in health care, history of disease. qualifications: PhD
contribution: original concept, designed the project, contributed to drafts, supervised data collection, approved final version
position: Clinical professor

Australia
Professor Elizabeth Ann (Liz) Farmer BSc (Hons), MBBS, PhD, FRACGP, MAICD is a Clinical Professor at the University of Wollongong, Graduate School of Medicine, Adjunct Professor in the Discipline of General Practice within the School of Population Health and Clinical Practice at the University of Adelaide and Professorial Fellow in the School of Medicine at Flinders University Adelaide. Liz is currently an independent consultant at Liz Farmer & Associates (www.lizfarmerassociates.com). Past appointments Executive Director, Workforce Innovation and Reform Health Workforce Australia Dean of Medicine University of Wollongong Graduate School of Medicine Roberta Williams Chair in Medicine (General Practice) University of Wollongong Foundation Scientific Director (Rural Health and Primary Care Theme) Illawarra Health and Medical Research Institute (IHMRI). University of Wollongong External Examiner, University of Hong Kong School of Medicine Director of Education National Primary Care Collaboratives Program Australia Awards Vice Chancellor's Award for Excellence and Innovation in Education. Flinders University Academic and Consultancy Interests and Expertise Health Sciences • Medical and health sciences education, curriculum development, policy, standards, quality assurance and governance • Faculty development in medical and health sciences education • Innovation and strategic planning in medical and health sciences education • Major curriculum reform or renewal, new medical schools • Assessment of competence and performance of health practitioners Workforce innovation and systems change • Workforce innovation and reform, policy and practice, scopes of practice development, alternative models, inter-professional education • Systems change and innovation in health care • Quality improvement in health service delivery in primary care Liz has authored over 130 peer reviewed journal articles, conference abstracts and book chapters. She has extensive experience as a consultant in medical, dental and health science education, both nationally and internationally.