Profiles And Contributions To This Article qualifications: MA
contribution: designed the project, literature review, collected data, wrote the first draft, contributed to drafts
position: Lecturer

Australia
Shane is a Kamilaroi man (First Nations Australian) who is a registered psychologist, a member of the Australian Psychological Society, and a university lecturer in counselling. Shane has taught to various allied health professionals, working as an Academic for over 15 years. Shane is in the final stages of completing his PhD in Psychology, on spirituality, coping and resilience in Indigenous Australians. Shane's research interests also include Indigenous Grief and loss, Indigenous child and adolescent issues, Indigenous resilience, and Exploring Rural Men's Identities, Wellbeing and Inter-generational Relationships.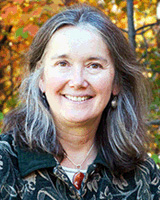 qualifications: PhD
position: Assistant professor

Canada
Social work practitioner in rural palliative community care and social work educator teaching research and counselling skills. Research interests include creativity, cultural and linguistic respect and social work's history.