Profiles And Contributions To This Article qualifications: MRCGP
contribution: original concept, literature review, collected data, supervised data collection
position: Senior Registrar

Ireland qualifications: PhD
contribution: statistical analysis, devised survey tool
position: Project Manager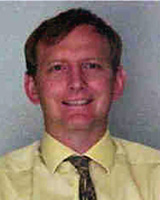 qualifications: MD
contribution: original concept, contributed to drafts
position: Professor and Head of Department

Ireland
Andrew W Murphy is Foundation Professor of General Practice at the National University of Ireland, Galway and a general practitioner at Turloughmore Health Centre.
He has published nationally and internationally on his research interests of the management of cardiovascular disease in the community; the provision of healthcare in rural areas; the primary and secondary care interface and educational research. He is principal investigator on a Health Research Board funded five year programme on the general practice care provided to patients with established heart disease. He teaches at under and post graduate levels, including the departmental Diploma and Masters in Primary Care - the only such programme available in Ireland. The North Western and Western Health Boards provide significant support to the department.
He has been involved in national policy making through his Chairmanship of the Primary Care Sub-Committee of the National Cardiovascular Strategy and his role as Secretary to the Association of University Departments of General Practice in Ireland. He was previously Senior Lecturer at the Royal College of Surgeons in Ireland and Lecturer in University College Dublin.
He is also a frustrated sailor and squash player.