Profiles And Contributions To This Article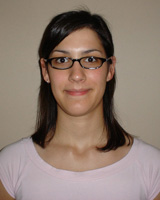 qualifications: Master of Science (Nursing; candidate)
contribution: original concept, designed the project, literature review, wrote the first draft, contributed to drafts
position: 0

Canada
Currently, I am a Professor of Nursing at Sault College of Applied Arts and Technology in Sault Ste. Marie, Ontario, Canada. My background in health is nursing with a strong focus on Community Health Nursing and Health Promotion as I have worked as both a Public Health Nurse and Home Health Nurse. I have also obtained a Masters of Science in Nursing program with a specific focus on Health Promotion from the University of Western Ontario. This is a research based program which the completion of a thesis partially determines success in the program. I completed my thesis in December 2006 and it is titled: Aboriginal Women Caregivers of the Elderly in Geographically Isolated Communities.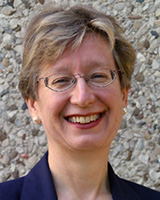 qualifications: PhD
contribution: original concept, supervised data collection, contributed to drafts
position: Chair, Rural Women's Health Research, and Associate Professor

Canada
I am the Chair in Rural Women's Health Research at the University of Western Ontario, London, Ontario, Canada. This Chair position was created in 2003 and is supported with 2 million dollars to facilitate the advancement of research and knowledge about rural women's health. It is the first and only research position in Canada to focus on rural women. I am also an Associate Professor in the Faculty of Health Sciences and Faculty of Medicine and Dentistry at the University of Western Ontario. My research interests are in the areas of the health of rural women; rural issues; practices of health care practitioners in rural areas; and policies to strengthen the health of rural people, especially rural women. My expertise is in the areas of feminist and qualitative research methodologies, research in rural and remote settings, and rural women's health. On a personal note, I grew up on a grain and cattle farm in rural Saskatchewan, and practiced as a public health nurse for 10 years in rural and remote settings in rural Saskatchewan. I have done extensive research on women's health and community health nursing in remote northern settings in Canada. I have published several articles and books and presented research at national and international conferences on the topics of health, social, and economic issues in remote northern settings, women's health in isolated settings, northern community health nursing practice, history of public health nursing in Canada, and women's health in the remote setting of outer space.