Profiles And Contributions To This Article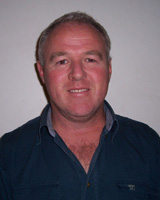 qualifications: FACEM, Fellow of the National Institute of Clinical Studies
contribution: original concept, designed the project, literature review, collected data, statistical analysis, wrote the first draft
position: Saff specialist

Australia
Emergency Physician with an interest in guideline implementation and knowledge translation. Fellow of the National Institute of Clinical Studies.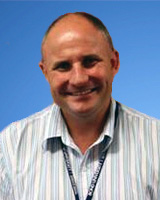 qualifications: PhD
contribution: contributed to drafts, literature review, designed the project
position: Director

Australia
Professor Peter Jones is the Dean and Head of the School of Medicine of Bond University on the Gold Coast. He took up his current role in early 2011. He is also the Professor of Paediatrics at Bond University and at the Gold Coast University Hospital where he supervises medical students from both Bond and Griffith University completing their paediatric clinical rotation. Professor Jones moved to the Gold Coast in 2008. He worked in a combination of private practice, public work and a various University appointments for a period of three years. In that time he successfully set up the Ochsner Clinical School in New Orleans, a unique international partnership, as Professsor and Director of the Ochsner program and partnership,in the School of Medicine of the Unversity of Queensland. He also was the head of UQs clinical program. Prior to moving to Queensland Professor Jones worked for the Unversity of Newcastle for 14 years. He completed his PhD in asthma and airways inflammation and then spent 6 years working in Tamworth setting up the University Department of Rural Health and Rural Clinical School of Newcastle Medical School. Professor Jones was the Australasian co-editor of the Rural and Remote Health for three years from 2007 to early 2010. He continues a s a reviewer for the journal. Professor Jones is currently a sub-editor for the Medical Education section of the Ochsner Journal and reviews articles for the Journal of Paediatrics and Child Health and The Asia Pacific family Medicine Journal. During his appointment at Bond University he has established a multidisciplinary clinical attachment in Kirakira, Solomon Islands. This placement has involved having final year medical students based there all through the year to assist with the delivery of healthcare in a resource poor setting. Between 2013 and 2016 over 100 medical students have completed a placement in Kirakira. In addition there have been physiotherapy, nutrition and sustainable development students also complete this unique international placement. Professor Jones continues to works clinically at the Gold Coast University Hospital as a VMO in paediatrics each Friday and consults privately on a Tuesday Afternoon at Robina Town Centre. Professor Jones has been married to his wife Therese for 26 years and they have five children aged 14 to 24.