Profiles And Contributions To This Article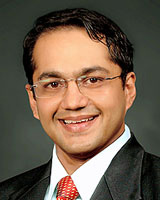 qualifications: MDS
position: Postgraduate student

Canada
I am working in field of oral cancer and particiapting in camps for oral cancer screening in rurual areas. I also had experiences of working in various school health programs and health education workshops and exhibitions. qualifications: MD
position: Senior scientist

Canada
Epidemiologist and health services research scientist. Research interests in cancer epidemiolgy, screening programs, cross cultural research, mixed methods. qualifications: PhD
position: Assistant professor

Canada
She is an oral pathologist, a clinician scientist with research focus on oral cancer prevention in the underserved and disadvantaged and optical tool-guided treatment for the high-risk oral precancers and cancers. qualifications: PhD
position: Professor qualifications: PhD
position: Director & professor