Profiles And Contributions To This Article qualifications: MD CCFP(EM)
contribution: original concept
position: Assistant Professor qualifications: Diploma of Emergency Medical Technology - Paramedic
contribution: contributed to drafts
position: Primary Care Paramedic contribution: contributed to drafts
position: Health Director
I work for our First Nation Health Authority, trying to improve the betterment of our First Nation people. Looking in finding ways to improve medical emergency response in remote locations.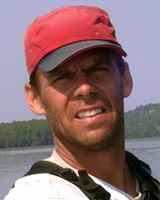 qualifications: MBA
contribution: contributed to drafts
position: Assistant Professor

Canada
My research interests are focused on understanding the holistic health benefits and therapeutic outomes from outdoor adventure and contact with nature. I am currently collaborating on the development, implementation and evaluation of an outdoor adventure leadership experience designed to promote resilience and well-being for First Nations adolescents from one community in northern Ontario, Canada. qualifications: MD CCFP
contribution: designed the project
position: Assistant Professor

Canada