Profiles And Contributions To This Article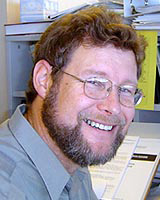 qualifications: PhD
position: Associate Professor in Pre-hospital Care

Australia
Dr Peter O'Meara is Professor of Rural and Regional Paramedicine, La Trobe Rural Health School. His academic interests lie in health and education policy, program evaluation, pre-hospital care systems and urgent care models. Peter completed his Doctorate in 2002 at the University of New South Wales researching "Service Delivery Models for Rural Ambulance Services in Victoria" using soft systems methodolody. qualifications: Ed.D.
position: Project Officer qualifications: Ed.D.
position: Project Officer