Profiles And Contributions To This Article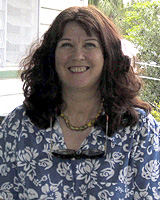 qualifications: MPH&TM
contribution: original concept, original concept
position: Ultrasound Progam Manager

Australia
My current position is Director, Secretariat Maternity Services Steering Committee, Qld Health. I previosuly worked at the Australian College of Rural and Remote Medicine as the Program Manager for the Radiology and Obstetric Ultrasound Program for rural and remote Australian doctors, and Program Manager for the Procedural Medicine Program. My research area of interest is "Continuing Professional Development, Medical Education and Quality Assurance of Rural and Remote Medical Practitioners". I recently completed my Doctor of Public Health through James Cook University.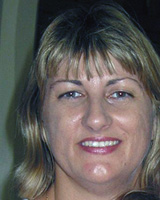 qualifications: PhD
position: Principal Research Fellow

Australia
Dr Simone Harrison is the Principal Research Fellow and Coordinator of the Skin Cancer Research Group in the School of Public Health, Tropical Medicine and Rehabilitation Sciences, within the North Queensland Centre for Cancer Research (NQCCR) at James Cook University in Townsville. She received her B.Sc. (1989) from the School of Biological Sciences at James Cook University and both her Masters of Public Health and Tropical Medicine (1997) and PhD (2000) from the School of Public Health and Tropical Medicine, James Cook University where she has been involved in epidemiological research investigating skin cancer, its precursor lesions, risk markers and sun exposure since 1990. Her main research interests include the epidemiology and prevention of melanoma, melanocytic naevi (moles), and non-melanocytic skin cancer; measurement of personal exposure to solar UV radiation; rural, remote and tropical health; the incidence of coastal drowning and envenomation by cubozoan jellyfish.