Profiles And Contributions To This Article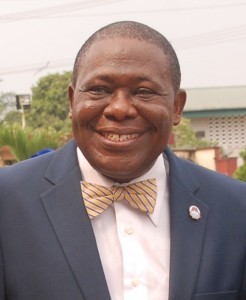 qualifications: FMCGP
position: Consultant Family, Physician/Coordinator Rural Health

Nigeria
Family Physician and Medical Educator and Researcher with interest in Primary care,Behavioral/Psycho-social medicine and Faculty Development.

qualifications: FMCPsych
position: Consultant Psychiatrist

qualifications: FMCPath
position: Consultant Pathologist

qualifications: FMCGP
position: Consultant Family Physician

Nigeria
I am senior lecturer and consultant family physician to the college of medicine of the university of Lagos. I teach and practice rural health at the primary health care centre Pakoto, Nigeria.

qualifications: MB BCh
position: Resident in Community Health

Nigeria
I am a physician at the Department of Community Medicine and Primary Healthcare, University of Calabar Teaching Hospital, Calabar, Nigeria,and also the National co-ordinator of a non-profit organisation called HEALTH SUSTENANCE ACTION, ASH, based in Calabar, Nigeria. My organisation has since found out that whenever one mentions any disease in Africa, be it malaria or HIV/AIDS, one is , infact mentioning poverty.Every rural dweller in Africa has that obnoxious word 'POVERTY' boldly wrtitten on his face. And what does this mean to you when you realise that some 75% Africans are rural dwellers? African poverty is increasingly wearing a feminine mask.We`have therefore embarked on apoverty alleviation programme which targets women.We also have an HIV/AIDS prevention and care and support for PLWAs program.If you are in Nigeria, you can contact us at :HEALTH SUSTENANCE ACTION,ASH, PO Box 3124, Calabar, Cross River State, Nigeria. Phone:+234-80-2329-7130