Profiles And Contributions To This Article qualifications: PhD
contribution: original concept
position: Research coordinator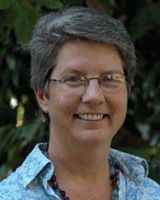 qualifications: PhD
contribution: contributed to drafts
position: Associate Dean
Professor Sarah Larkins is Associate Dean, Research, College of Medicine and Dentistry, James Cook University. She is a health services researcher with special interests in rural and remote health, Aboriginal and Torres Strait Islander health and training a fit-for-purpose health workforce. qualifications: PhD
contribution: contributed to drafts
position: Clinical coordinator
Felicity Croker (PhD) is committed to educating an appropriately skilled health workforce for rural, remote and Indigenous communities. She is based at JCU and is actively engaged in research, teaching, clinical placements as well as health service governance in far north Queensland.